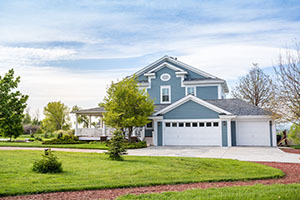 Weymouth MA Real Estate
Browse Weymouth MA real estate by selecting from the popular categories below. Find homes for sale, commercial properties, and more. Contact The Galvin Group if you would like to schedule a showing, or if you have any questions. Create an account or login to save favorite listings and to receive email notifications when similar listings come on the market.
Weymouth MA Real Estate Searches
Weymouth, Massachusetts is a coastal town located in Norfolk County, just south of Boston. With a population of over 57,000 people (US Census 2021), Weymouth offers a small-town feel with easy access to all the amenities of a major metropolitan area. The town has a rich history, with several landmarks including the Abigail Adams Birthplace, which preserves the birthplace of the former U.S. First Lady.
The real estate market in Weymouth is diverse, with properties ranging from classic New England-style homes to modern apartment complexes. Single-family homes make up the majority of the market, with many properties featuring ample yard space and scenic views of the coast. The town's proximity to Boston and other major cities makes it a desirable location for commuters, and the town's excellent school system and low crime rates make it an attractive choice for families.
If you're considering purchasing a property in Weymouth, the Galvin Group real estate team can help guide you through the process. As premier local Realtors in the area, we have an extensive knowledge of the Weymouth real estate market and can help you find the perfect home to suit your needs. With their expertise and commitment to customer service, Galvin Group can ensure a smooth and stress-free home buying experience.