Buildings
Anne and Craig Galvin established The Galvin Group in 2008. They have worked in the real estate market for over 12 years and have extensive experience in residential, commercial, and mixed-use developments throughout Dorchester. They are a seasoned, reliable, proactive, and knowledgeable team. Having both raised their families in Dorchester, they understand the history, culture, and vision for the future of the city. With their hard work and vested interest in the community, it is no surprise they have been ranked the #1 sales team in Dorchester, based on MLS data, since in 2006.
Since starting The Galvin Group, Anne and Craig have further developed their long-standing and trusted relationships with the residents, civic groups, developers, and union leadership. We utilize our extensive network and unparalleled knowledge of local markets to produce a successful, open, and satisfying experience for every client. We gain an intimate knowledge of each client's needs and expectations and do whatever is necessary to meet clients' objectives. We make certain our projects are good for both the city and our clients, thus earning a very high level of trust within the community.
The company has grown, and is now a team of eighteen, with more than sixty years of extensive experience working with real estate buyers, sellers, renters, and developers seeking exceptional service. The team at The Galvin Group is accustomed to regularly meeting with neighborhoods and other community organizations to maintain the focus and transparency of their real estate projects. We ensure that our clients and projects receive the focus and attention they deserve.
Keeping development projects on track extends beyond solid relationships with the community. The Galvin Group prides itself on the ability to successfully work with banks, lenders, and financial institutions to ensure projects can be properly funded, and move ahead on schedule and budget. Similarly, when dealing with zoning and the permitting process, our team members are subject-matter experts who can provide key insights and support in meeting with the community, abutters, and other stakeholders.
Take a look at The Galvin Group's current projects in the Boston area below. We make sure each project we work on is good for the city and good for our clients, which is why we consistently earn a high level of trust in our local community. If you have any questions about a specific building or listing, give us a call at 617-436-2000. Let us help you find your new home!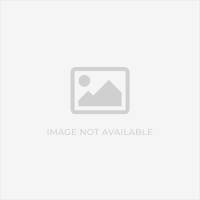 Proximity Place
Proximity Place
Proximity Place is a new luxury residential community in the heart of the vibrant and rapidly transforming Oak Square neighborhood of Brighton. Featuring 17 well-equipped one- and two-bedroom units with a variety of floorplans, Proximity Place offers best-in-class amenities, including underground garage parking, key fob security, an elevator and private, secure storage areas. With nine different layouts, units range from studio to one bedroom, one bathroom to two-bedroom, two bathroom. All have a sleek, modern look with contemporary flooring, recessed lighting, in-unit laundry, and eat-in kitchens featuring state-of-the-art stainless-steel appliances, granite countertops and handcrafted cabinetry.
More Info
View Our Past Projects Below.