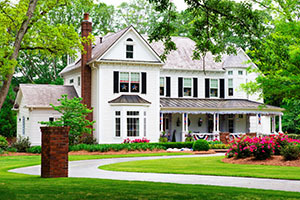 Milton MA Real Estate
Make your Milton MA real estate search easier by selecting from the popular categories below. Find homes for sale, commercial properties, and more. Contact The Galvin Group if you would like to schedule a showing, or if you have any questions. Create an account or login to save favorite listings and to receive email notifications when similar listings come on the market.
Milton MA Real Estate Searches
Milton, Massachusetts is an affluent suburban town located in Norfolk County, just south of Boston. With a population of over 28,000 people, the town offers a small-town feel with easy access to all the amenities of a major metropolitan area. The town has a rich history, with several landmarks including the Blue Hill Meteorological Observatory, the oldest continuously operating weather observatory in the United States.
The real estate market in Milton is highly competitive, with properties ranging from classic New England-style homes to spacious modern estates. Single-family homes account for the majority of the market, with many properties featuring large yards and scenic views. The town's excellent school system and low crime rates make it an attractive choice for families.
If you're considering purchasing a property in Milton, the Galvin Group real estate team can provide invaluable insights into the town's unique housing market. Their knowledge of the area and commitment to customer service can help guide you through the home buying process. Whether you're looking for a cozy single-family home or a luxurious estate, Galvin Group can help you find the perfect property to suit your needs. With its picturesque surroundings, rich history, and strong real estate market, Milton is one of the most desirable towns in Massachusetts. Contact us today to learn more about available properties in the area and start your journey towards finding your dream home in this beautiful town.