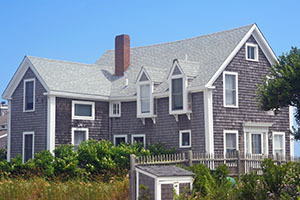 Hingham MA Real Estate
Discover Hingham MA real estate by selecting from the popular categories below. Find homes for sale, commercial properties, and more. Contact The Galvin Group if you would like to schedule a showing, or if you have any questions. Create an account or login to save favorite listings and to receive email notifications when similar listings come on the market.
Hingham MA Real Estate Searches
Hingham, Massachusetts is a charming coastal town located in Plymouth County, just south of Boston. Hingham offers a perfect blend of New England charm, coastal living, and modern amenities. The town boasts several historic landmarks, including the Old Ship Church, which is the oldest continuously used church in the United States.
The real estate market in Hingham is highly sought after, with properties ranging from sprawling waterfront estates to cozy single-family homes. The town's proximity to Boston, excellent school system, and picturesque downtown area make it a desirable location for families and professionals alike. The town also features several outdoor recreational opportunities including World's End Park, Conservation Trails, and Hingham Harbor.
If you're considering purchasing a property in Hingham, it's recommended to work with a knowledgeable local Realtor. The Galvin Group real estate team has extensive experience in the Hingham real estate market and can help guide you through the process. Their knowledge of the area and expertise in the industry can provide invaluable insights into Hingham's unique housing market. With its stunning coastal views, historic landmarks, and vibrant community, Hingham is one of the most desirable towns to live in throughout Massachusetts. Contact us today to learn more about available properties in the area and start your journey towards finding your dream home in this picturesque coastal town.