To think of Dorchester as just one neighborhood is pretty laughable. With 160,000 residents spread across six square miles, it rivals the size and population of Cambridge. But the essence of Boston's largest neighborhood goes far beyond those numbers. Dorchester contains multitudes. It's filled with diversity and thriving families and active community organizations. Yet it also has a history of cultivated segregation and heartbreak due to gun violence. It's a neighborhood that can't be described in just a few lines. Simply put: Dorchester is complicated.
Dorchester was annexed to Boston in 1870 but didn't see its population swell until the 1920s when newly installed streetcar lines changed the fabric of the neighborhood. One of the original "streetcar suburbs," the electric trolley transformed Dorchester from an enclave built by and for the wealthy to the home of working-class folks, as streetcars allowed them to commute to their jobs downtown. Along with the trolley came homes for these workers, like the iconic triple-decker so often associated with Dorchester. Immigrants flocked to the area from Ireland, Poland, and other countries, and
the vibrant community was formed.
While Dorchester has always had a strong Irish Catholic presence, the area around Blue Hill Avenue was a thriving Jewish neighborhood in the 40s and 50s. By the 1960s, the conflict was rife thanks to block-busting, redlining, and the "White Flight" to the suburbs. In just one year, 1969, the Jewish population of Dorchester-Mattapan dropped from 50,000 to 6,000, as real estate agents instilled fear in white families and intentionally funneled low-income black families into the area. Effects of this are still visible today, as it's no secret Boston's neighborhoods are home to racial divides.
Dorchester is ultimately a cultural and architectural melting pot, with a rich history and excellent restaurants sprinkled in. When it comes to coveted spots to live, Ashmont Hill is highly desirable and filled with sprawling Victorian houses. Homes in Neponset and Savin Hill get snapped up in days, and the latter's Over the Bridge area is historic and leafy. Neighborhoods like Jones Hill and Ashmont are home to large LBGTQ populations, while Fields Corner has a large Vietnamese population and plenty of twenty-somethings looking for reasonable rent. Areas like Four Corners and Bowdoin-Geneva have suffered from gun violence, but they're still home to many Bostonians who love and defend their communities.
Residents say neighbors are very involved in their sub-neighborhoods, sometimes to a fault ("One neighbor will help you shovel your driveway, while another will report you for having debris on your sidewalk,"). But it's likely Dorchester residents act this way out of a fierce love for their neighborhood—there's an overwhelming sentiment that they don't want to end up like South Boston. As prices continue to rise across the city, Dorchester could use more housing at all price levels.
And yes, you still may find the occasional Wahlberg running around Dorchester. But, of course, to solely identify Boston's biggest neighborhood with one family does a massive disservice to the countless generations that came before it.
---
Public Transit Options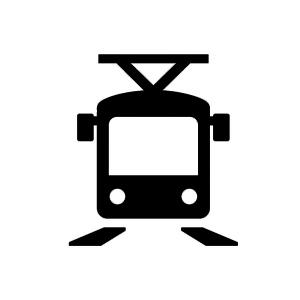 The Savin Hill, Fields Corner, Shawmut, JFK/UMass, and Ashmont stops on the Red Line
The Ashmont, Cedar Grove, and Butler stops on the Ashmont-Mattapan High-Speed Line, which connects to the Red Line
The Uphams Corner, Bowdoin/Geneva, Talbot Avenue stops on the Commuter Rail
Source: BostonMagazine.com